Luxury Cruising
Escape the ordinary, discover the extraordinary
Life is better on the water
Luxury ocean cruising
The possibilities are endless and an ocean cruise provides the opportunity for you to explore the most exotic locations on the planet or simply unwind on some of the best beaches in the Caribbean.
Whether it's the truly all-inclusive experience of Regent, a grand voyage around the world on Holland America, the small-ship luxury of Seabourn, or the large ship experience of Celebrity, there is an option on the ocean for almost every travel style.
River cruising
A river cruise lets you immerse yourself in a history filled experience afloat on the world's most beautiful rivers. Explore the fine wine regions of Europe or the bustling cities along the Mekong in luxury.
For an even more unique experience, step aboard a comfortable canal barge, a floating country inn where you enjoy gourmet food and wine every day while only having to unpack once. Relax on deck as the lovely scenery flows by, or borrow a bicycle for a serene pedal along the towpath
Expedition cruising
When you're feeling adventurous, it's time to start planning your expedition cruise.
Embark on a luxurious adventure to Antarctica, the centerpiece of the Southern Hemisphere, explore the amazing flora and fauna of the Galapagos, or set sail to the north to view the aurora borealis in person.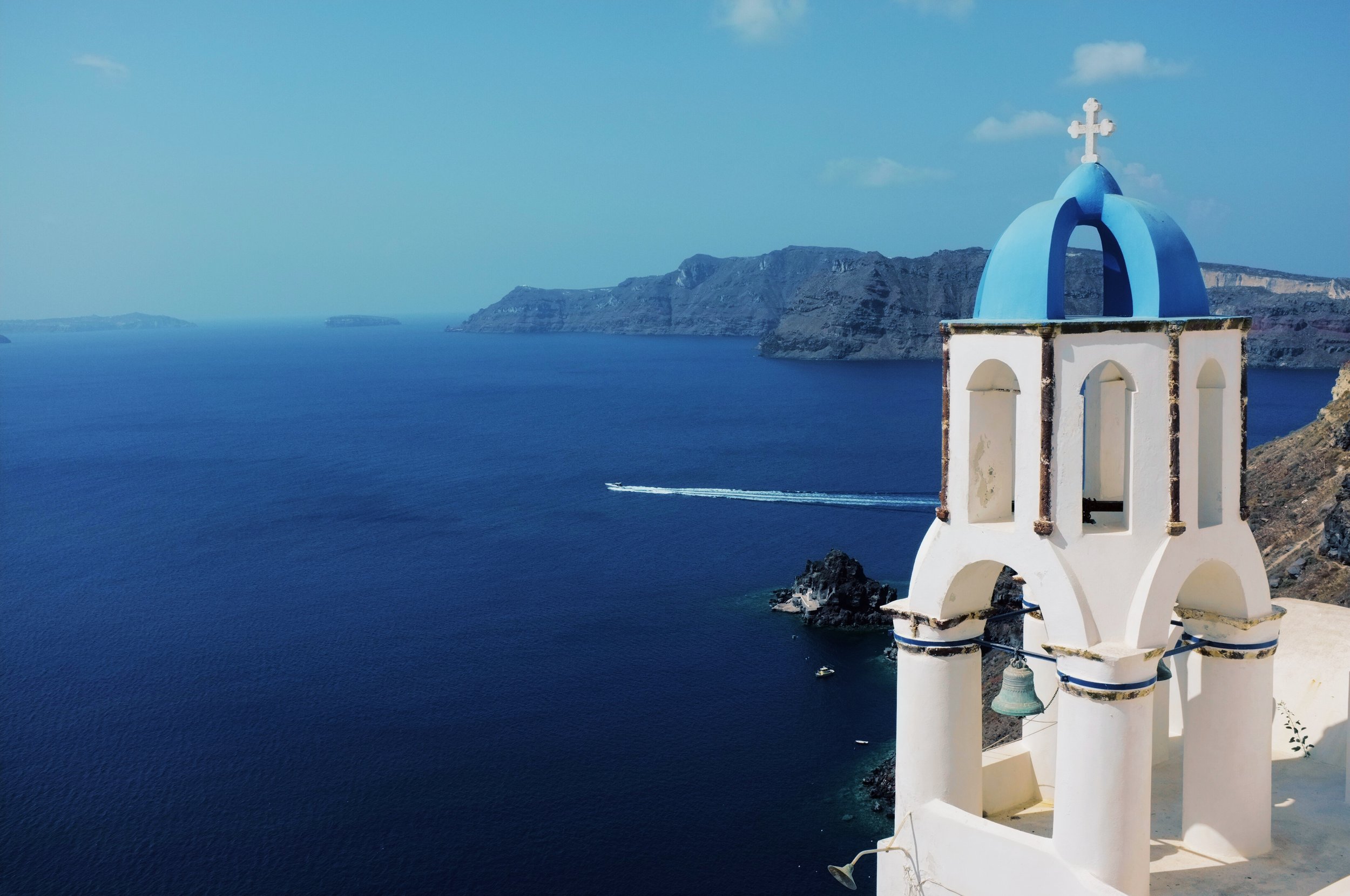 Unforgettable Cruise Adventures
With our Distinctive Voyages program, our goal is to make every cruise you book as special as possible by providing you with complimentary amenities you won't find anywhere else. Your cruising experience extends beyond the voyage itself - with our exclusive hotel program, SELECT Hotels & Resorts, we have curated a collection of over 1,200 of the world's most distinguished premium properties. By extending your voyage at one of our SELECT Hotels & Resorts, you will soon find yourself enjoying VIPworthy privileges and special amenities.
Each exclusive Distinctive Voyages departure includes:
Services of a Distinctive Voyages Host

Invitation to a Private Welcome Reception

Exclusive Shore Event that will truly connect you to your destination

Surprise and Delight Amenity to celebrate sailings of 14+ nights
Voyage Host
For novices and experts alike, every cruise is filled with questions: Where is the gym? How much should I tip the staff? Where should we eat when we are in port? On a Distinctive Voyages cruise, you'll always have the answers you need thanks to your Distinctive Voyages Host. Carefully selected because they know the ship and itinerary inside and out, our knowledgeable hosts will personally take care of you throughout your voyage, providing expert advice and guidance whenever you need it.
Private Welcome Reception
Occurring early in your cruise, the Private Welcome Reception is your introduction to the other passengers in your Distinctive Voyages group. These acquaintances will soon become fast friends, as you'll see them throughout your journey. The reception will be organized by your Distinctive Voyages Host, who will discuss your ship's itinerary, review the details of your Exclusive Shore Event and answer any questions you might have. It's a wonderful way to begin your cruise adventure.
Exclusive Shore Event
Guided by local experts, our Exclusive Shore Events are specially chosen excursions that will help you connect to your destination in unforgettable ways. Some cruise lines may offer similar excursions, but our Distinctive Voyages Shore Events include personalized experiences that make them special. Plus, our groups tend to be smaller, which leads to a more relaxed and enjoyable experience.
Private Car & Driver
Break away from the crowd and enjoy a personal tour with a private car and driver. This unique amenity includes the option to choose between a pre-selected itinerary, a customized itinerary based on your interests, or a shipboard credit to use at your discretion. Available only on select luxury cruise lines (Azamara Club Cruises, Crystal Cruises, Oceania Cruises, Regent Seven Seas Cruises, Seabourn Cruise Line and Silversea Cruises) this special amenity replaces the Exclusive Shore Event with an unforgettable excursion that is yours to enjoy.
Surprise & Delight Amenity
Our Surprise & Delight Bonus Amenity is a special reward for those embarking on select Distinctive Voyages sailings of 14 nights or longer on the following luxury cruise lines:
Azamara Club Cruises: Enjoy a private wine pairing session with the sommelier

Crystal Cruises: Enjoy a flower bouquet and gourmet chocolates delivered to your suite

Oceania Cruises: Private wine tasting event

Regent Seven Seas Cruises: Private fireside chat with one of the onboard lecturers while enjoying cocktails and canapes

Seabourn Cruise Line: $100 shipboard credit per person

Silversea Cruises: $100 shipboard credit per person
The Culinary Collection
Our culinary-themed sailings are ideal for food and wine enthusiasts. Each unique departure, aboard a premium and luxury cruise line, celebrates a world of epicurean delights and features demonstrations from world-renowned chefs, cooking classes, galley tours, wine and spirit tastings and delightful meals focused on regional cuisine.
Distinctive Voyage Partners